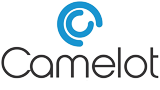 Supporting IT development and supports services since 2000 for our client who is one of the largest crude oil and natural gas exploration and production companies in the United States.
In today's competitive world, Manufacturing industries are highly dependent on data communications.

The most common cause of industrial network failure is signal transmission issues.

So you have to be one step ahead of your competitors in order to attain success in business productivity and efficiency by providing reliable cabling products.
We provide industry solutions which enhances the SAP standard business applications to improve transparency, efficiency, and quality in the overall process.

Thus, achieving a competitive edge in today's global market.

We focus on the development of innovative solutions to meet the challenges in emerging markets.

ERP Functional Consulting

SAP S4HANA, ECC 6.0, BW4HANA, BW/BPC, CRM, C4C, Hybris, SRM, Ariba, APO/SCM, SAP HCM/Success Factors on multiple landscapes

SAP FICO, SD, MM, PP, PM, PLM, QM, BCS, WM, APO, SRM, CRM, BW, HEC, MDM/MDG, MII/ME

SAP Integration / Middleware, SAP Net Weaver Practice, ABAP, PI/XI, HCI, Web Services, XML & Open Source Portal Integration

MS Integration, Share Point, .Net Integration, Web Design, Cloud Applications

SAP-centric solutions focused on Discrete Industry – Mill Products (DIMP) specializing in length-based solutions: Cable, Fiber-optic, Wire, Conduit, etc.

Solutions for Supply Chain focusing on length-based businesses: Production Order Scheduling, Scrap Management, Reel Management, Make-to-Order, Variant Configuration and Rules

Expertise in Acquisitions, Divestitures, Consolidation and Re-organizations leveraging SAP Tools and Best Practice experience. Expertise in challenging localization projects

Implement and Supporting Primary and Roll-out projects for global Conduit, Wire and Cable businesses.